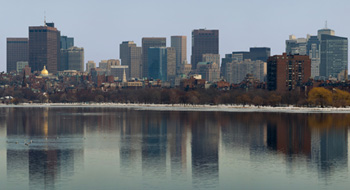 Austin Service and Sales is entering its 40th year in business! We would like to let you know that we've made some changes for our customer's in 2007. As of January 1st we have opened another office location right in the Back Bay of Boston to better serve you.
Over the years, we have grown with the changing technology in the world of commercial HVAC systems. We provide some of the best equipment manufacturers, such as Trane, Carrier, and others to give you the most efficient system possible. We will work with you to design the best system to fit your needs. We service a wide variety heating and cooling systems. Austin Service and Sales also specializes in commercial chilled water cooling systems for new or renovated buildings. We also service and install unique laboratories using 100% fresh air and exhaust systems precisely controlled by using the best DDC equipment, air balancing, and commissioning programs. Here at Austin we also continue to work on old steam systems from our original days here in Boston.
This year we are also specializing in new equipment service contracts to take special care of our newly installed systems or on your existing equipment already in use. Please feel free to contact us for more information on these contracts for your commercial equipment. We continue to be at your service the day of your call to find the solution to your problem and have the equipment back in operation as soon as possible.
We value our customers and therefore know that you will be pleased to work with us in 2007 and for many years ahead. We look forward to continuing business with all of our long term customers and will assure all of our or new customers that Austin Service and Sales will be here when you need service for all of your Commercial HVAC needs!